U.K, U.S Gas Boiler Sales Prohibit Law Passed!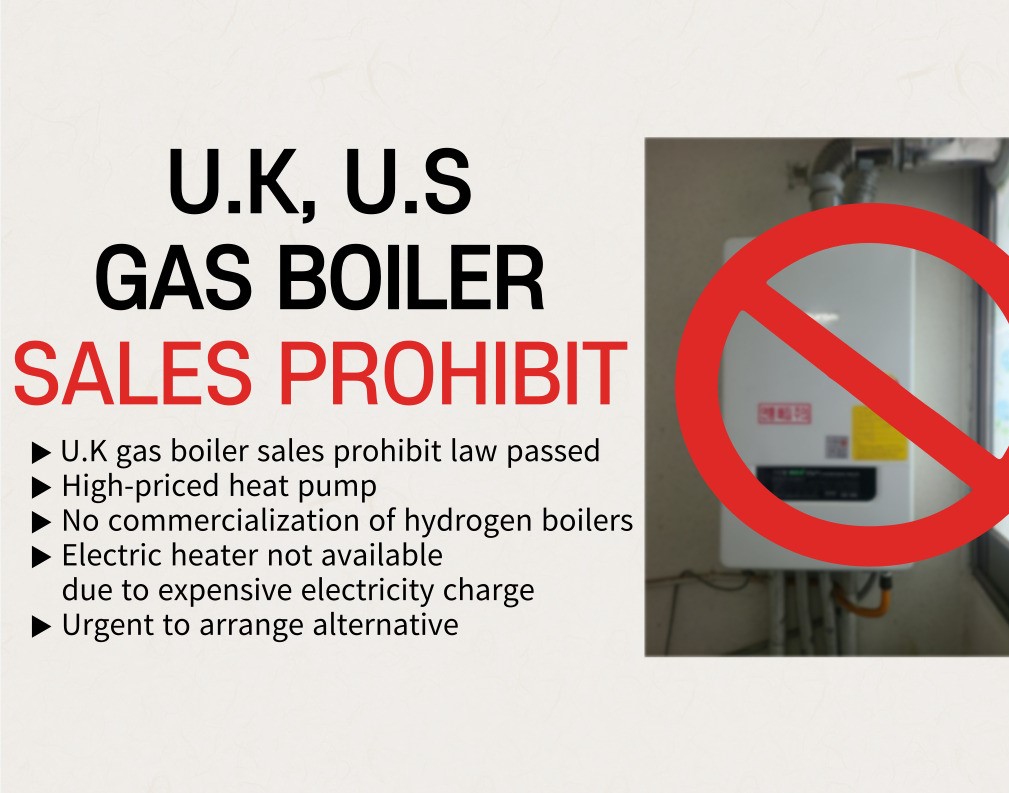 The EA International Energy Agency advised prohibiting the sales of fossil fuel boilers from 2025.
However, in December 2021, a law was passed to prohibit sales of gas stoves and gas boilers in the United States and the United Kingdom.
The reason why we ban gas boilers is because they emit carbon directly.
In addition, Europe, which depends Russian gas, is now speeding up its efforts to prohibit gas boilers due to the Russian war.
Buildings and houses no longer installed gas boilers.
Heat pumps can't be set due to noise and expensive prices. Also electric heaters can not be installed its because high electricity charges.
Only the ion heating system can solve this problem.
Refer to below website.
https://news.sky.com/story/gas-hobs-and-boilers-could-be-banned-in-new-homes-by-2025-to-meet-carbon-emissions-targets-11643467
http://www.energycenter.co.kr/news/articleView.html?idxno=1397
https://placetech.net/ko/news/us-cities-move-to-curb-natural-gas-supply/
https://news.nate.com/view/20211220n35793?mid=n1101